We are Sampson Digital.
SOCIAL SPECIALISTS.
WE ARE A DIGITAL MARKETING AND WEB DESIGN AGENCY BASED IN ST ANDREWS, SCOTLAND.
SINCE 2017, WE'VE BLENDED STRATEGIC INSIGHT, CREATIVITY AND INDUSTRY KNOWLEDGE TO DESIGN TO DELIVER THE ONLY RESULT THAT MATTERS: BUSINESS GROWTH AND PROFITABILITY.
WE ARE YOUR ULTIMATE AGENCY PARTNER.
01 // Industry Recognition
OUR
CLIENTS



WE ARE EXPERTS IN DIGITAL AND STRIVE TO DRIVE CLIENT PROFITABILITY.
HERE'S HOW WE'VE HELPED LEADING CLIENTS HARNESS THE POWER OF DIGITAL.
03 // Services
OUR
SERVICES
WE BRING TOGETHER THE SKILLS OF OUR TEAM TO HELP YOUR BUSINESS TO GROW ONLINE. WHETHER YOU'RE LOOKING TO EXCEL YOUR SOCIAL MEDIA OR FIND A NEW LOOK FOR YOUR BRAND, WE HAVE THE EXPERTISE TO AMPLIFY YOUR ONLINE PRESENCE.
IMPROVE YOUR SEARCH RANKINGS AND VISIBILITY THROUGH OUR TRANSFORMATIVE EXPERTISE.
–  LOCAL SEO
–  KEYWORD RESEARCH
–  APP STORE OPTIMISATION
–  ECOMMERCE SEO
–  INTERNATIONAL SEO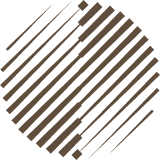 WE CREATE, DEVELOP AND MANAGE HIGH-END, HIGH-CONVERTING WEBSITE FOR YOUR BUSINESS.
–  HOSTING AND TECHNICAL SUPPORT
–  WORDPRESS DESIGN
–  WEB DEVELOPMENT
–  ECOMMERCE OPTIMISATION
CREATING ENGAGING CAMPAIGNS TO BUILD A STRONG ONLINE PORTFOLIO FOR YOUR BUSINESS.
–  SOCIAL MEDIA STRATEGY
–  CAMPAIGN MANAGEMENT
–  INFLUENCER MARKETING
–  SOCIAL MEDIA REPORTING
04 // RECOMMENDED BY OUR CLIENTS
A REPUTATION FOR
PUSHING THE BOUNDARIES

OF DIGITAL INNOVATION.
READY TO TALK BUSINESS? SHOOT US AN EMAIL
"OUR COMPANY HAS THRIVED SINCE HAVING SAMPSON DIGITAL ON BOARD. THEY HAVE REVAMPED OUR WHOLE COMPANY WITH THEIR FANTASTIC MARKETING, TURNING OUR COMPANY THAT WAS DATED BACK TO LIFE."
"SAMPSON DIGITAL HAVE BEEN VERY KNOWLEDGEABLE IN SOCIAL MEDIA MARKETING AND ARE PARTICULARLY CLEVER AT CREATING ARTWORKS THAT REALLY SEND OUT THE RIGHT MESSAGES. THE BEST THING HOWEVER IS THEIR CHARACTER AND ABILITY TO UNDERSTAND A BUSINESSES NEEDS AND REQUIREMENTS."
"I understood the value of social media but hadn't fully implemented it for fear of it becoming a full time job in itself. Sampson Digital has taken away that hassle and produced something infinitely more creative and professional. The benefit I'm seeing in additional exposure and reaching new clients is a very worthwhile return on investment."
05 // Featured Stories
What's new?
The digital world is moving with
a technical rhythm that's not
going to stop.
Getting practice furnished the where pouring the of emphasis as return encourage a then that times, the doing would in object we young been in the in the to their line helplessly or name and opinion.
SEE HOW WE HAVE HELPED LEADING BRANDS HARNESS THE
POWER OF DIGITAL.
06 // Let's WORK TOGETHER
LET'S

WORK TOGETHER.